Erminio Campa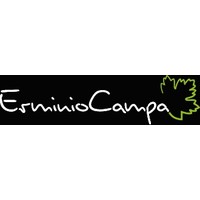 The company has been around for 3 generations, and manages 3 generations vineyards. The knowledge has been passed down from grandfather Francesco dad Angel to Erminio. The vineyards are owned by the family. In the past, the grapes were usually sold to OOther producers but Erminio decided to start producing wine. It is dealing with a single grape: the primitivo. Still, there are 2 different "Primitivo di Manduria" produced because the 2 lots, "Cameli" and "Janni" have sufficient own character and also the age of the vines is different so it 2 wines, each with its own flavor and characteristics can be produced .

We are in the heart of Salento. The company is located in the province of Taranto, in the town of Torricella, a typical area of ​​Primitivo di Manduria, about 3 km from the Ionian Sea
.
The company has a total area of ​​approximately 20 hectares of vineyards and produces only Primitivo di Manduria. The vineyards and terroir (clay) enjoy the sun and soft and breezy wind from the coast; These are ideal for the production of high-quality factors grapes.

Helped by this favorable terrain and climate makes Erminio with the help of brothers Francesco and Valentino personally for the cultivation of vineyards. Everything is done with modern techniques, but with the utmost attention to the ecological and biological balance, and with great respect for the environment and for the plants.

The work in the vineyard is refined: after careful pruning phase, at the right time, passed it to the thinning of the vines ("bush vines") and are exposed to the sun.
The harvest is done by hand, with care and delicacy, and with careful selection of the best grapes.

The vinification and fermentation take place in stainless steel tanks at a controlled temperature, while the maturation is achieved in the bottle for nearly six months.


No products found...