La Bollina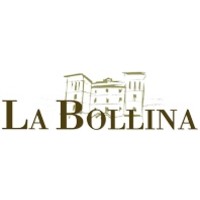 The La Bollina vineyards are located in the middle of the area that specializes in the production of Gavi DOCG. For centuries the domain has been the residence of "Marchioness" Figari of Genova (Genoa). Within 120 hectares surrounded by hills and forest, prestigious wines are produced.

Not only is the wine-growing farm but also 3 types of tourist accommodation: an Art Nouveau villa transformed into a 4-star luxury hotel with a golf course and congress center. The golf course extends between the vineyards.

The wine cellars that have been completely renovated are equipped with the latest technology for wine production. The wines are of high quality and regularly win great prizes as international recognition. The Beneficio has been even voted third best white wine from all of Italy a few years back.  

From the middle of June 2017 until mid July you will receive from the "bikes" series (the basic wines) one for free if you purchase 6 bottles. Do you want a mix of the basic wines? Send us an email and we will make a proposal with a similar discount.