Salcheto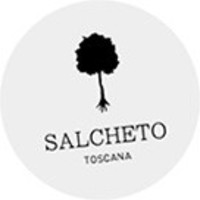 Salco means "willow" in the ancient Tuscan language, an important plant for around wine regions throughout the centuries because its branches are used to bind the vines.
Salcheto is the name of the stream, which rises at the foot of the town of Montepulciano and meanders through a valley where willows grow abundantly.
This stream is the boundary of the organic and biodynamic estate, rooted in the historical district of the Vino Nobile, in the southeast of the province of Siena in Tuscany.
Willow, a species Salcheto continue replanting the estate, also contributes to the energy independence of the winery, and is today represented prominently in the logo, as part of the drive towards environmental sustainability.

Salcheto has "got Sustainable Winery 2014" in the Gambero Rosso very well deserved entry. It is the reward of years of hammering on the road today Salcheto is unique in Europe and even in the world.

Enough about sustainability, it's all about the wine! This is not to be sneezed too. Our personal preference is for the Nobile, a beautiful wine also received the 3 famous red glasses Gambero Rosso 2014 to 2010. Also in 2015, reached the final in 2011 (two red glasses) but just missed the 3 red glasses. Today we get the 2012 in the range although there are still some 2010 in the small and large bottles. The Riserva turn has its own character; This, together with the SALCO, both in 2010, also earned the famous Tre Bicchieri Gambero Rosso!

At the base, the organic Rosso di Montepulciano is an honest and nice wine for a very affordable price.

Noteworthy are the "Obvius' wines, one red and one rosé, two wines made ​​from grapes alone, without any addition; even no sulfites. Very natural and close to the grape; Good news also for the people who are allergic to wines with too many sulfites. However, these wines can be preserved by the vacuum bottling also for several years.