Falkenstein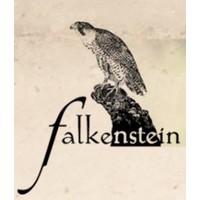 Weingut Falkenstein.


The winery Falkenstein is on the Vinschgau Sonnenberg above the castle "Schloss Hochnaturns". What was once a fruit farm, was converted in 1989 by Franz and Bernadette Pratzner in a vineyard.
The dry bedrock creates excellent conditions for the vines in the steep south about 550-900 m above sea level. Today, 90,000 bottles of wine produced on 12 ha. Besides the production of white wine is grown a minor amount of Pinot Noir. However, the main focus of the winery in the cultivation of Riesling.
Franz and Bernadette mainly work manually, the equipment is only used to support their work. Since 2003, all the wines vinified in the newly founded basement. The basement architecture fulfills the wishes of the family to unite the old with the new, and that was in addition to the modern part also furnished a stone cellar, which is now mature white wines.

Together with his wife Bernadette Franz Pratzner runs the family business, supported by two daughters, Magdalena and Michaela. With enthusiasm and drive them continue what was started by their ancestors.

As in an earlier generation was rebuilt and scuttled here Vernatsch. They made their calling their profession, they still continue today with great passion. Franz we mainly found in the cellar of the winery, where the wines develop their diversity. His passion is to make sure that each of his wines achieves the maximum expression.


Franz: "Wine is like a child, delicate, fragile, untamed.
Both need support during their development.
During this time we share with them nice and hard
moments, until suddenly mature enough,
to engage only apply. "
His wife Bernadette on the other hand is a real child of nature ist ein echtes Naturkind, so it is not surprising that they are usually found in the vineyards.
Bernadette: "Like the butterfly, colorful and delicate,
emerged from a small voracious larvezo also unfolds the wine;
The shoots of old vines creates a colorful variety! "
The next generation is already in the starting blocks. Both daughters fill quickly complete their respectieveopleidngen and have valuable experience gathered outside the company's own family, they want to bring in the business.